Faster access to the most valuable data
Turn raw data into consumable business data and unlock the potential of your data with the Cohelion Data Platform. Request a demo and see how our platform works.
Why choose Cohelion?
The benefits of our Data Management and Integration Platform.
Better insights & decision making

Unlock the true potential of your data. Collect valuable insights and become a data-driven organization.

Be in full control of your data

Create uniform information across your organization and avoid costly errors in final reports.

Achieve company-wide collaboration

Align IT & other business lines to deliver accurate results that help your organization grow and innovate.
---
---
How it works
Connect & collect: connect all your data sources fast and easy; from submitting data via an API, to pulling CSV files. It is even possible to upload your local excel files
Transform & Integrate: Validate, modify and enrich all your integrated data and guarantee the data quality in a central user-friendly environment
Share: Make valuable data sets directly available for all your stakeholders within the company and create value insights in order to make the right business decisions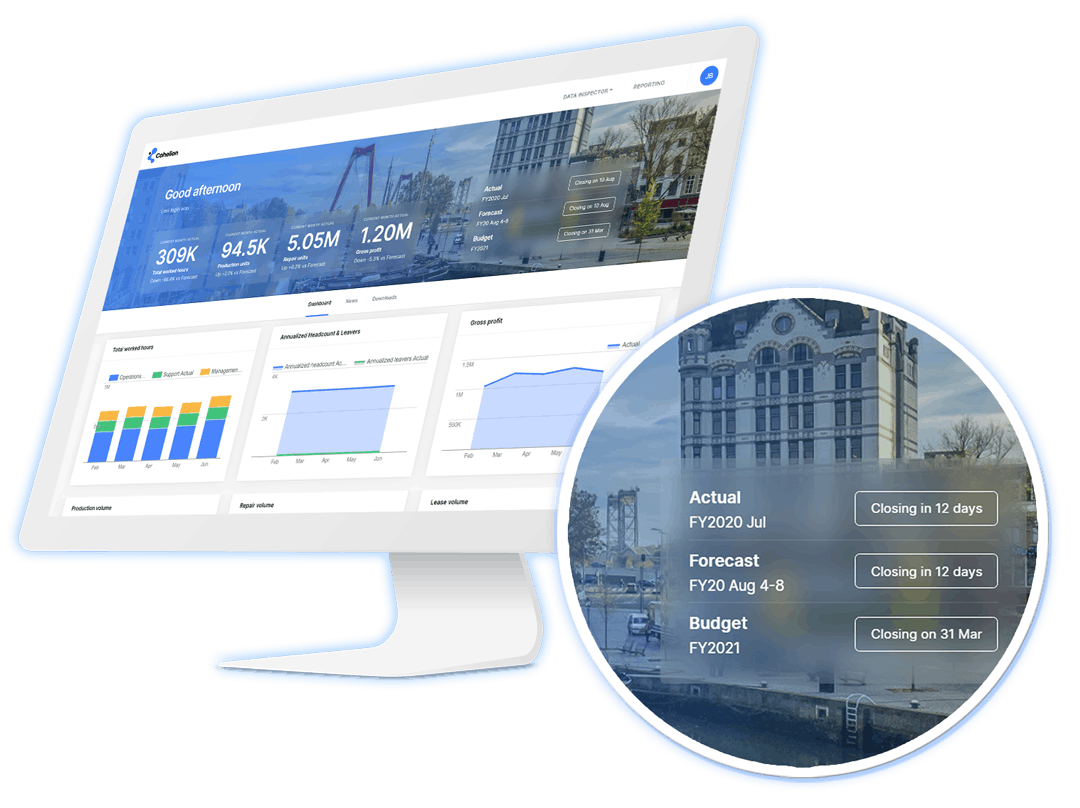 What makes our platform unique?
Faster data integration

Our platform is faster than traditional tools with 5 different delivery methods.

Data quality monitoring

Be able to validate, modify and enrich data before it's in reports to ensure data quality.

No coding required

With our user-friendly environment you'll be able to manage your data without IT knowledge or coding.

Real-time data accesible

Allow stakeholders to access all integrated data and get direct insights

Unify data

Unify data from different application with out Master Data Management.

Pay as you go

Our monthly license fee is transparent and predictable that let's you be in full control of your costs.
Ready to experience the Cohelion Data Platform?
Talk to one of our experts and see the benefits that the platform will ultimately bring your company.
Request a demo