Blog
Cohelion at 20 years: The story so far — and what's next
Written by Roeland Krom • March 2022
Two decades ago, Cohelion began life as four student friends joining forces to start a company. Four original employees became two, then one as, since 2008, I've been the sole remaining founder. 
It's been a privilege watching Cohelion develop over the decades; a journey which I'll share my take on below. 
The early days:
New graduates, tech talent, and a healthy dose of luck
For techies, we didn't have much of a founding vision; just a drive to solve the most complicated software needs that we could. What our founding group lacked in vision, however, we somehow made up for in luck, talent, and passion.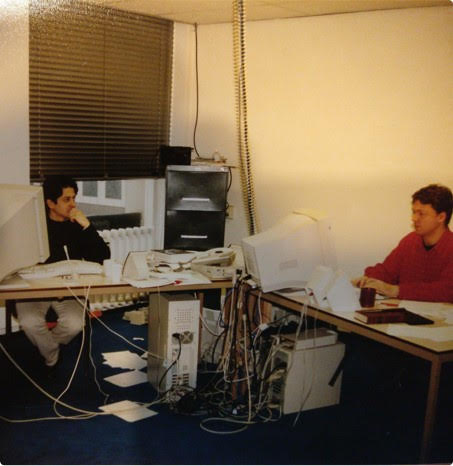 We managed to bring a few major multinational clients on quickly, which was certainly an easier task back then. The tech world was a different place: We later learned that, for one major client, we got the call because we were near the top of an alphabetical list of 10 possible providers who worked with the programming language the firm needed. How times have changed.
Likewise, while customer focus is now a core Cohelion trait, I must admit it wasn't always that way. We were fascinated by software specifications and performance, not by customer needs. Back in the day, we only realized that a client had been taken over by a far larger firm when our regular invoice bounced… Fortunately, that blip developed into a steadfast, trusting relationship that we still maintain today!
Developing our signature strengths:
Agility and client awareness
Pinpointing my 'Founder's Why' for a presentation took me back to identifying the core pain point that Cohelion software was built to solve: When IT teams told COOs and CFOs their ideas for game-changing analytics were too hard, too risky, and too complex to create, we stepped up and made them happen.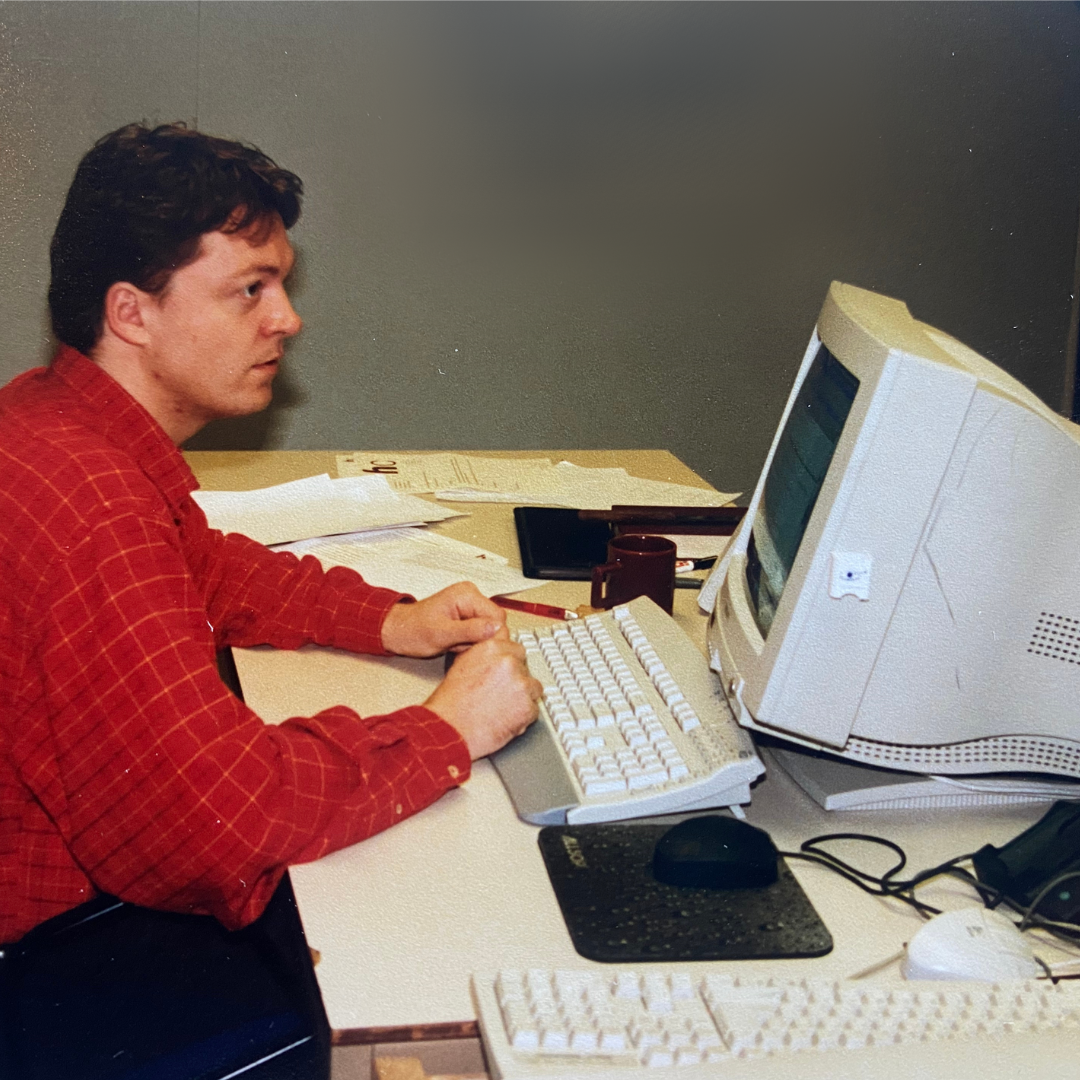 It was these CFOs and COOs at our original major clients that I first talked to. They knew they needed better data insights and they thought they knew how to get them, too. But each time they talked to their IT people, they had their ideas shut down: "No, that would be too hard. No, it wouldn't work in practice. Sorry, no can do."
By contrast, common sense told me I should hear these ambitious, information-seeking CFOs and COOs out. We then mapped and developed the software solutions they needed step by step, resolving issues as they arose. 
This direct input from the original Cohelion business users made our platform what it is today: A software application that's accessible, user-friendly, and entirely suited to business brains because they influenced its design from the start. 
Optimum results
Balancing standardization and customization
From the early days, we aimed to build a duplicable product that we could tailor to each client's unique needs. Combining a standardized platform with the Cohelion team's customization expertise meant the wheel didn't have to be reinvented with each new data-centric requirement, but that our solution could be adapted to customer specifics at every step.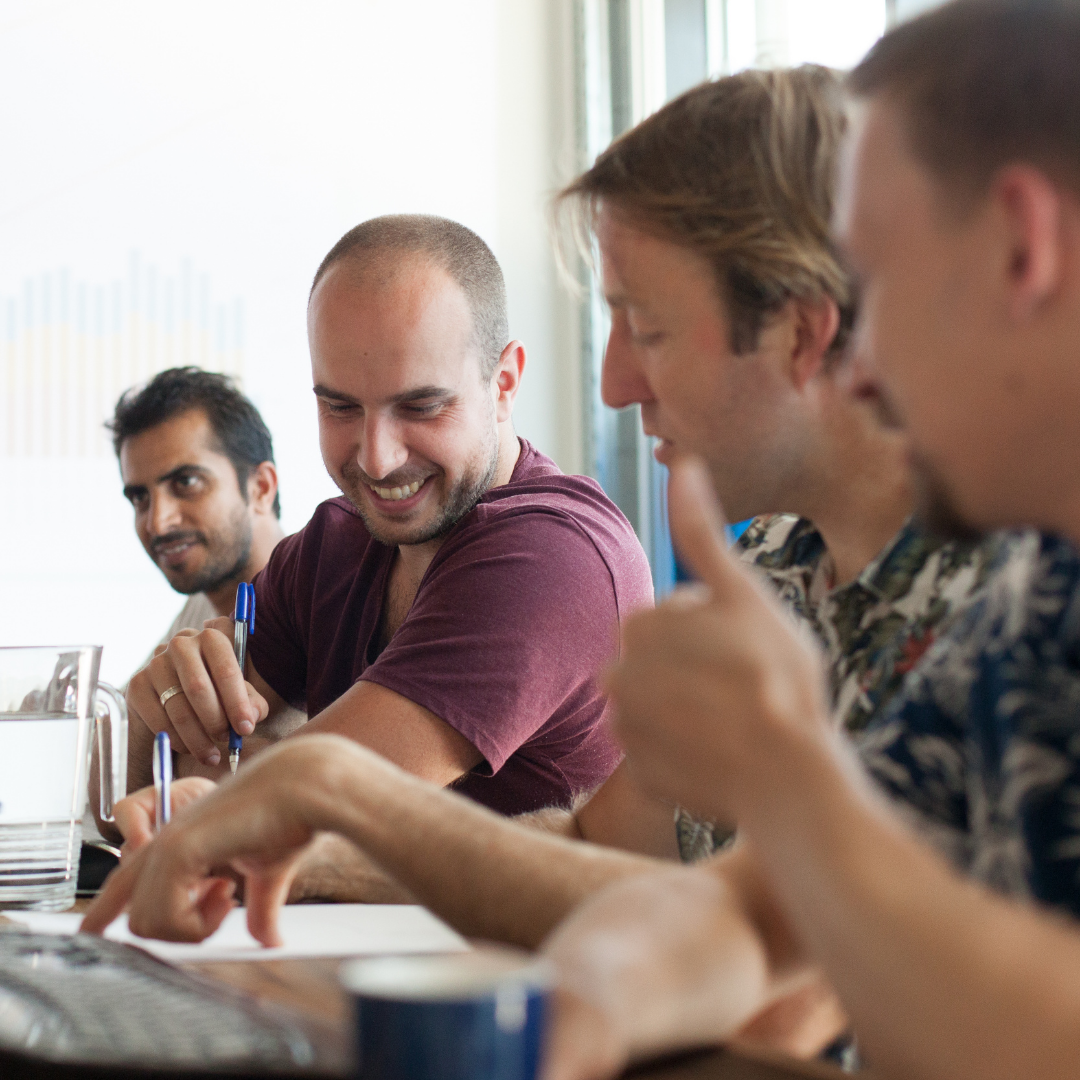 Pursuing this long-term goal of replicability and adaptability meant we could over-deliver for our customers from the start: Going above and beyond their requests, building in 500% more complexity, and putting in 500% more time, to craft a solution that would serve future needs as well.
The Cohelion backbone:
An unwaveringly loyal team
It's a privilege to be surrounded by a truly dedicated team. I'm still working now with some of the same faces I was 15 years ago, including Michiel Huizinga and database guru Peter de Heer.
The epic events we've experienced as a team also come to mind as I look back over the decades. Visits to the CERN particle accelerator and Chernobyl were particularly memorable, as was a mountain walk taking us above the snow line for which we were woefully underprepared… Definitely unintentionally dangerous at times, it was a serious team-building experience that's still often referenced today. 
I have lasting respect for everyone who made it through that hike without complaints and with unceasing determination!
The team
Expanding, diversifying, and developing
Over the past two years, we've expanded our team beyond its long-standing technical core. Marketing, sales, and business analyst brains have brought new, valued ways of strategizing and communicating to the company.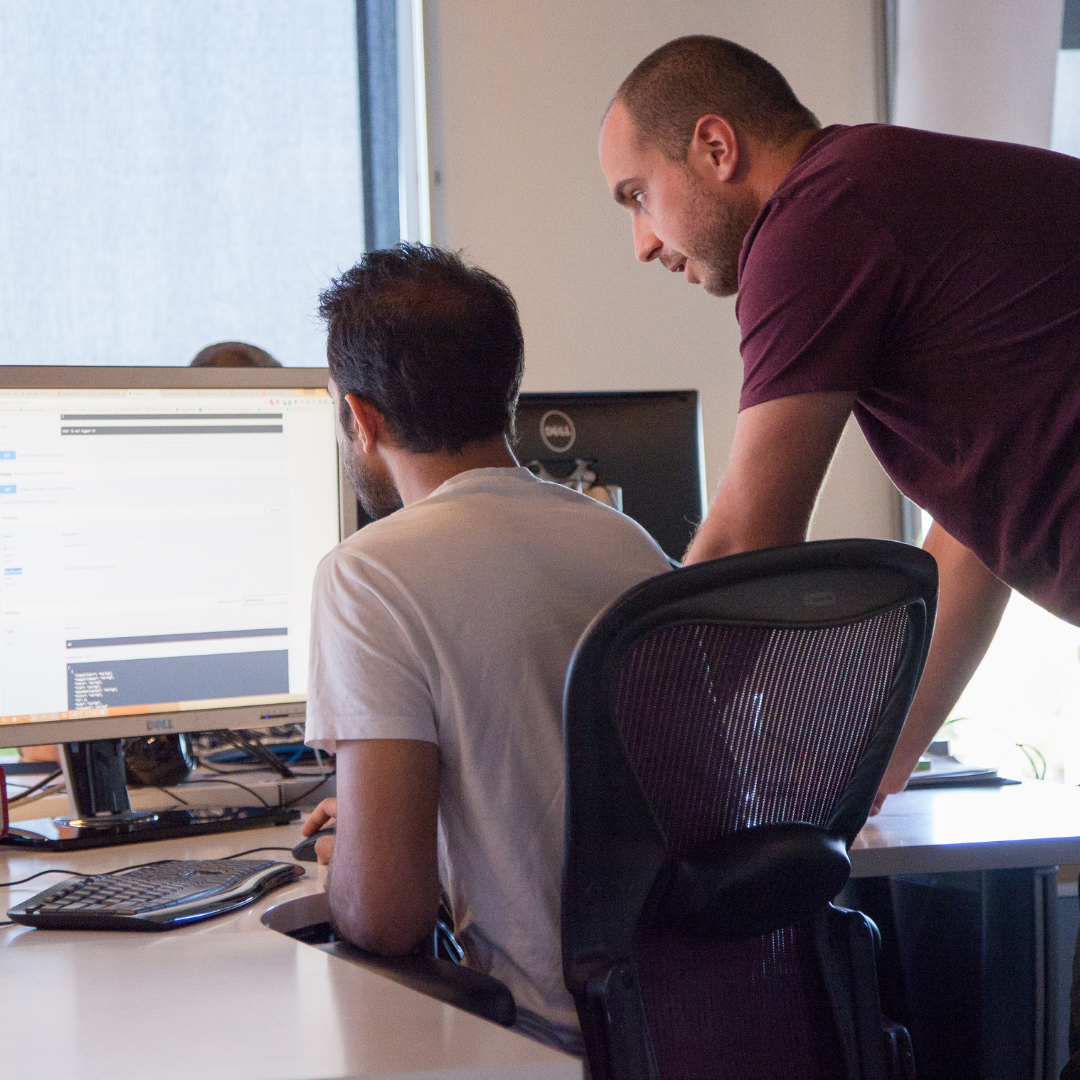 One of the pleasures — and most significant challenges — I've encountered as a founder is continually sourcing work that's varied enough to keep our most loyal team members engaged. It's a genuine love of interesting, challenging work that keeps them with Cohelion, so we're fortunate that our market positioning over the years and, of course, our customers continually bring us new challenges on which our team thrives. 
Looking ahead: What's next for Cohelion
Our focus for the coming years will be developing our SaaS model, further maturing our product, and pursuing our partner strategy. 
Our founding aim to create duplicable software always aimed at the subscription model we now work with, allowing our developers to dedicate their energies to continually improving our core product and enhancing detailed customizations for each of our clients. 
This positions us to continue crafting the tailored software solutions that best serve our focus industries: Pooling and logistics providers, ground handlers and aviation firms, and group companies. In parallel, evolving our partner strategy to work with logistics software specialists, strategic consultants and financial consultants focused on group companies will develop our niche expertise, priming us to deliver ongoing insights and innovations for our clients. 
Personally, I'll be focusing on scaling Cohelion: Stepping back from working in the business to work on it, instead. I'm experiencing that, while it might be easy to delegate the tasks you've never much liked, it's far harder to give up the tasks that have always fascinated and driven you. For me, I think I'll end up somewhere in the middle: I'll take the founder-manager-people motivator role, as long as I can keep writing occasional SQL queries, too!
It's been an eventful, rewarding, and memorable 20 years and I look forward to the developments still to come. 
For now, all that remains for me to do is thank my advisor Rob Brouwer for his invaluable guidance over the years, my original co-founders Gene, Rene, and Martijn for their intelligence and drive, the stellar Cohelion team around me, and — of course — our valued clients. 
Here's to the decades to come.
Interested to know more?
Get in touch with us!
Contact