Blog
The importance of Data Integration
By Daan Boersma • published October 21, 2021 • last updated February 4, 2022
Data integration allows businesses to combine information from multiple sources. Bringing all your data under one roof makes it easier to see what you're working with, towards, and against. It has clear advantages, but it can be a very technical topic that takes time (and patience) to fully understand. The complexity of the subject means that businesses have three options when trying to reconcile data into a single platform:
They can choose to build a solution from the ground up, accepting additional delays and costs for a fully bespoke solution; or
Select a patchwork of best of breed solutions, and try to get them to work together
They can use a tried and tested platform that works out of the box and can be configured to their exact requirements
Business people need fast, simple, and effective data integration solutions they can use without intricate technical knowledge. That's why our platform comes equipped to integrate all kinds of data for a diverse range of companies and business activities.
An example of this can be seen in our recent customer case. " Van Vliet Containers was growing rapidly and had to adapt to the fast changing world and the wishes of their customers. This created the need to link all company data together in order to quickly create new business insights. Not only for us internally, but also for our customers," explains managing director Bob IJpelaar. The first step in this process was to be able to track all load carriers. Thanks to the returnable asset management platform of Trackonline (developed by Bexter), this is now possible.
Another problem which Van Vliet Containers had was that all their systems were living separately. The Cohelion Data Platform made it possible to combine all their different systems such as Trackonline, financial or operational systems together in one central data platform. Thanks to this solution, Van Vliet Containers is gaining meaningful insights from which they can make better strategic decisions.
In this article we explain more about the importance of data integration and the added value of the collaboration between the Cohelion Data Platform and Trackonline.
The Benefits of Using an All-in-One data platform
The major advantage of using an out-of-the-box data integration solution is that you won't need to spend time on integrating competing applications. All our platform modules are built to work together, come with ready-made data categories and building blocks, and can still be configured to suit individual business requirements. A bespoke solution will still require all those setup phases to become operational but may come with a significant development time delay.
Beyond cutting out the added complication that comes with building a data integration platform from scratch, all-in-one solutions provide many other benefits: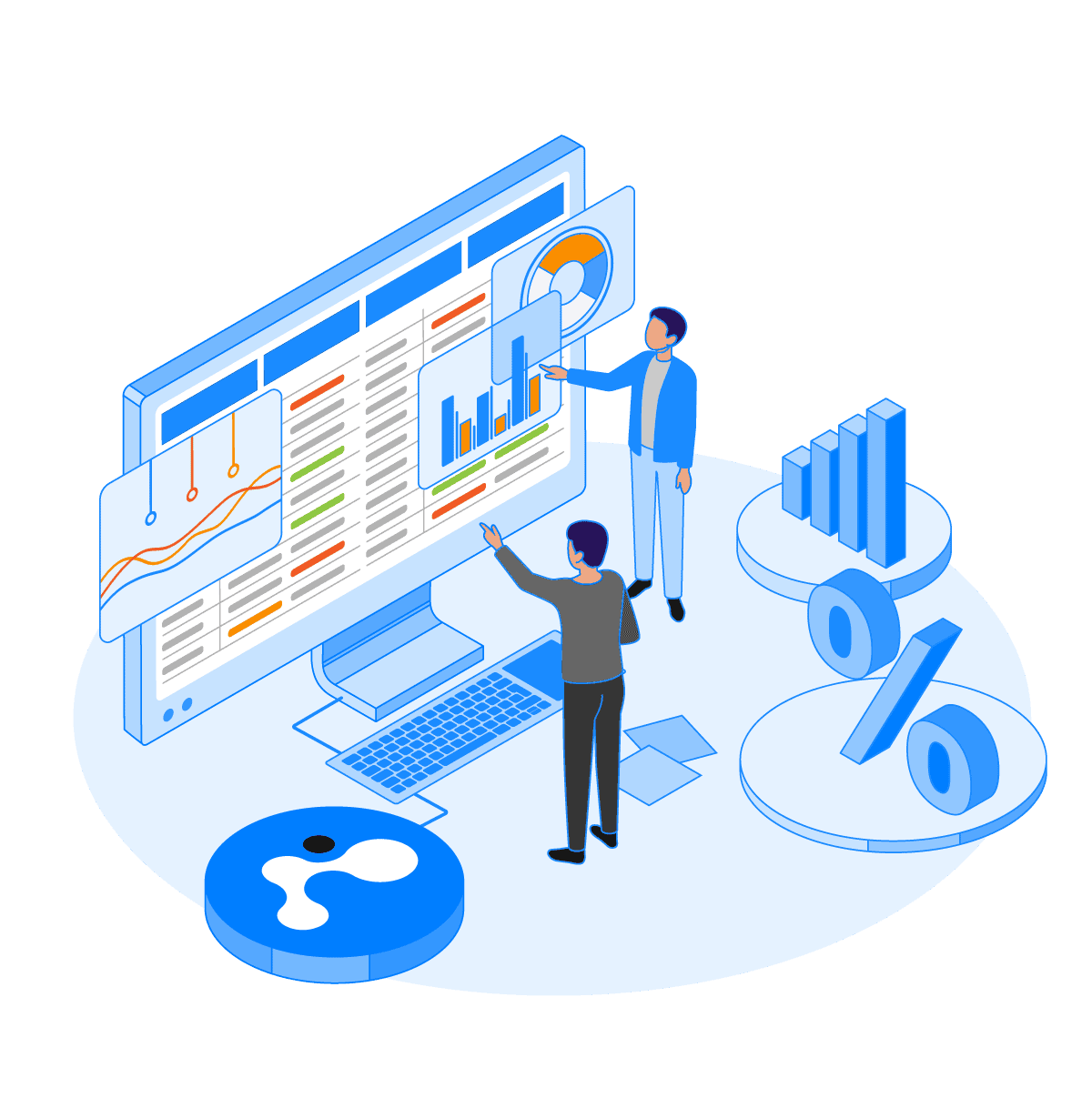 1. Release Early and Often
A ready-made platform allows you to move quickly towards full data integration.
It's not usually feasible to release data or reports from a bespoke platform until development is complete. Since the platform is already built, businesses can see their integrated data much earlier in the process.
As data streams become available, they can be shown and reported using the platform. Such speed is not usually possible when building from the ground up, and work can quickly become obsolete as business needs change.
2. Predictable Timelines and Costs
The time frames and cost of your data integration project are more predictable when using a ready-built solution. This is because the processes are already mapped out, and the bulk of the work involves sorting and categorizing data.
The Cohelion Data Platform also allows businesses to save time and money since it's built for any businessperson. When the workload can be shared between employees across different business centers, data onboarding, categorization, and validation become much easier.
3. Better Collaboration Between Business Lines
As a result of the factors outlined above, data integration can facilitate collaboration between departments and business lines.
The process is simple to follow, can be scaled across complex organizations, and can highlight data issues that are embedded in a company's culture. Platform configuration is all you need to get started, and gains can be made quickly since the requirement for developer input is limited.
Seamless Data Integration
Many businesses believe that they need fully bespoke solutions to deal with big data. It can be a complex topic, and a lack of understanding can lead organizations to sign over control to the developers by default.
Our platform is a ready-made data integration solution that can be rolled out with a minimal need for development and seamless integration with the TrackOnline platform. The infrastructure for compiling and consolidating your data is already in place, and all you'll have to do is configure the system. It's intuitive and has been made for use by ordinary business professionals, not IT experts.
With TrackOnline and Cohelion together, organizations can easily share data within their supply chain while combining all their data sources for better insights. This brings them closer to becoming a data-driven organization. Want to know more about becoming a data-driven organization? We'll talk more about these topics at the upcoming ICT & Logistiek Business Fair on November 10 & 11.