Blog
How to Get Started with Data Integration
By Daan Boersma • published June 21, 2021 • last updated February 4, 2022
Data integration allows businesses to combine information from multiple sources. Bringing all your data under one roof makes it easier to see what you're working with, towards, and against. It has clear advantages, but it can be a very technical topic that takes time (and patience) to fully understand. The complexity of the subject means that businesses have three options when trying to reconcile data into a single platform:
They can choose to build a solution from the ground up, accepting additional delays and costs for a fully bespoke solution; or
Select a patchwork of best of breed solutions, and try to get them to work together
They can use a tried and tested platform that works out of the box and can be configured to their exact requirements.
As business people, need a fast, simple, and effective data integration solutions they can use without intricate technical knowledge. That's why our platform comes equipped to integrate all kinds of data for a diverse range of companies and business activities.
In this article, we explain how it works, and how any business can get started with data integration.
Using an Off-the-Shelf Data Integration Platform
Data integration starts by determining the KPIs that businesses use to steer on. We then work backward from there, reviewing the applications available and discovering the data they contain.
This exercise will inevitably require stakeholders from different divisions to reach a mutual understanding. Employee/manager engagement is important throughout the entire process, and the real work can begin once there is broad agreement on the vision.
Once key figures agree on the availability and use of data, the following areas of focus are prioritized: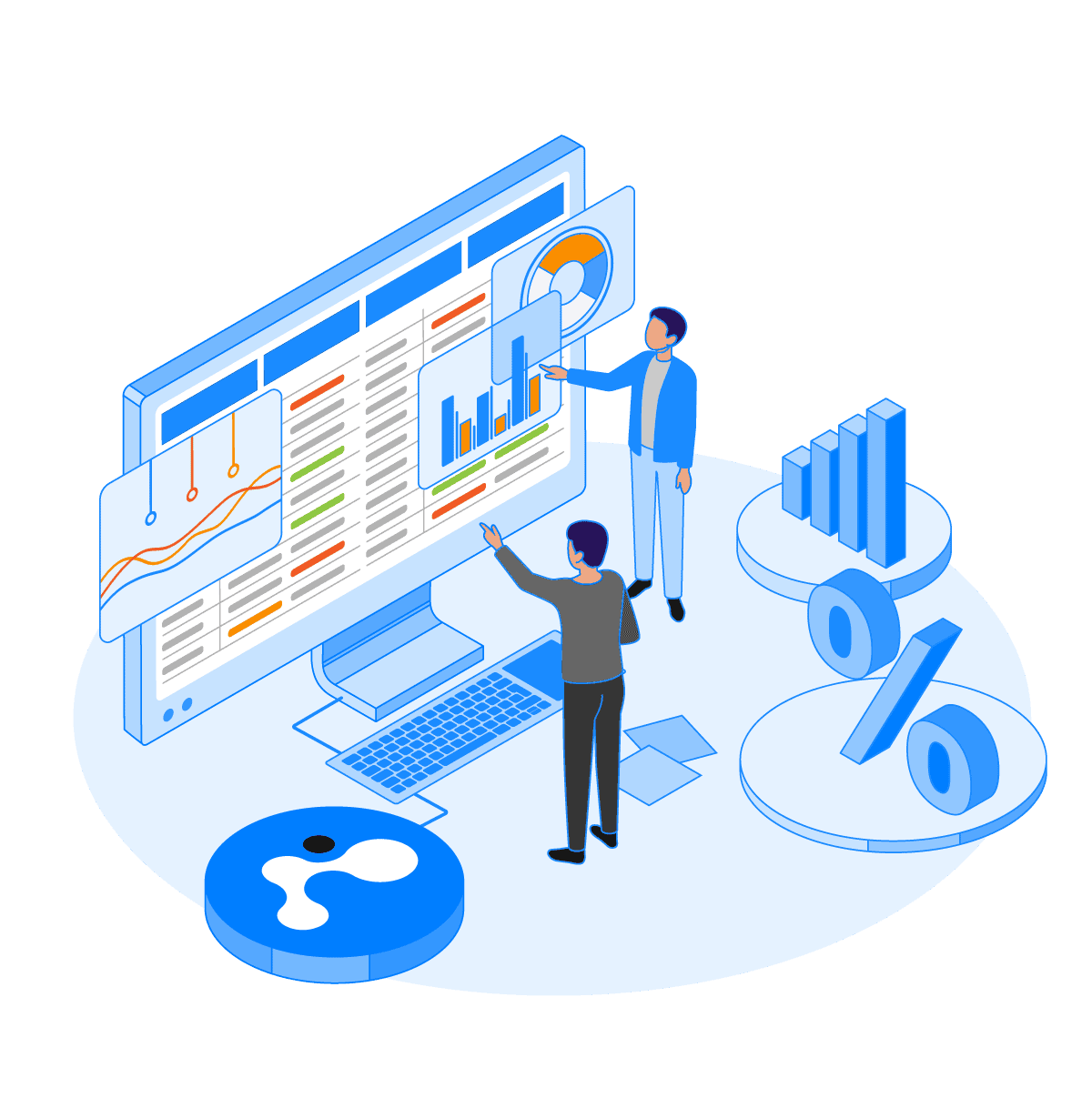 Aligning source applications
The need to bring together information from various applications is a key challenge in any data integration project. Different programs store information in different ways and this can make it harder to draw useful comparisons between separate data fields. Mapping all variants is done centrally in a Master Data Management solution.
Build with Common Blocks
Our comes out of the box with a complete structure to support any organization, from an ambitious medium sized company to a multinational enterprise. Just set up the lines of business lines, activities, departments,  legal entities, customers, offices, regions etc that fit best for you. This means that only minimal development input is required, and businesses only need to configure the platform to reflect their circumstances and requirements.
Follow the Process to Add More Data
The KPI requirements can often not be fulfilled entirely from the start. As an intermediate solution a lower granularity data might work, or some manual efforts might be needed to get the required level of detail. But more importantly, a 'live' wish list is maintained that we continuously try to check off items from. Rational decisions can be made to determine what area is prioritized to invest in to automate data capture in full resolution.
Once you have brought your core body of data onto the platform, you can then start to improve the system. The process for adding new data types and streams is well established, and includes the following steps:
Define reporting requirements
Review existing data sources
Apply facts and formulas to make data reportable
Make corrections to facilitate comparison of data types
Validate results for accuracy
This method ensures that you can maintain the integrity of data as you scale up the use of the platform. You'll also keep your project within operational budgets and set timelines by using this tested process.
The Benefits of Using an All-in-One Solution
The major advantage of using an out-of-the-box data integration solution is that you won't need to spend time on integrating competing application. All our platform modules are built to work together, comes with readymade data categories and building blocks, and can still be configured to suit individual business requirements. A bespoke solution will still require all those setup phases to become operational but may come with a significant development time delay.
Beyond cutting out the added complication that comes with building a data integration platform from scratch, all-in-one solutions provide many other benefits: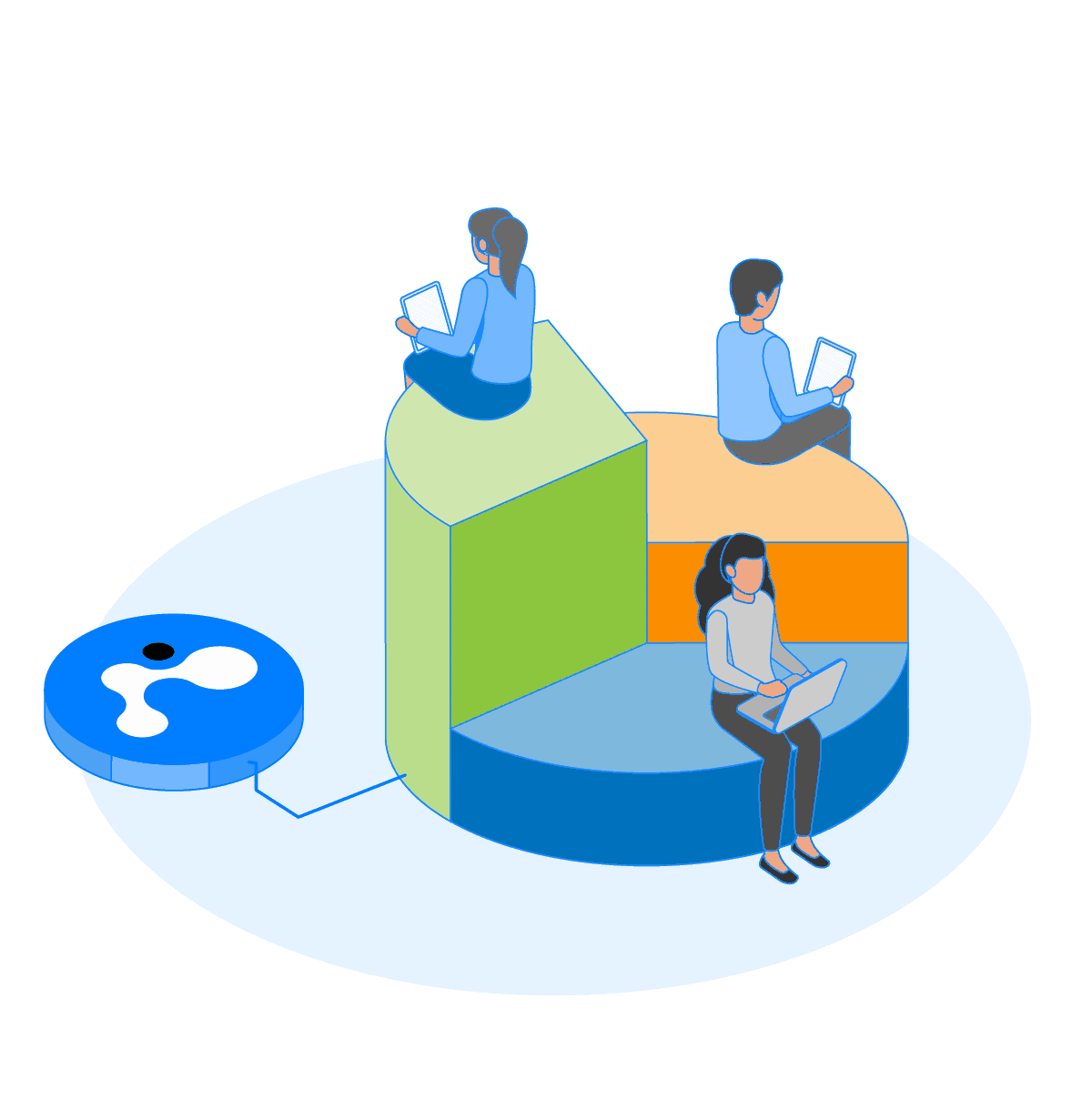 Release Early and Often
A ready-made platform allows you to move quickly towards full data integration.
It's not usually feasible to release data or reports from a bespoke platform until development is complete. Since the platform is already built, businesses can see their integrated data much earlier in the process.
As data streams become available, they can be shown and reported using the platform. Such speed is not usually possible when building from the ground up, and work can quickly become obsolete as business needs change.
Predictable Timelines and Costs
The time frames and cost of your data integration project are more predictable when using a ready-built solution. This is because the processes are already mapped out, and the bulk of the work involves sorting and categorizing data.
The Cohelion Data Platform also allows businesses to save time and money since it's built for any businessperson. When the workload can be shared between employees across different business centers, data onboarding, categorization, and validation become much easier.
Better Collaboration Between Business Lines
As a result of the factors outlined above, data integration can facilitate collaboration between departments and business lines.
The process is simple to follow, can be scaled across complex organizations, and can highlight data issues that are embedded in a company's culture. Platform configuration is all you need to get started, and gains can be made quickly since the requirement for developer input is limited.
Seamless Data Integration Without the Mistakes
Many businesses believe that they need fully bespoke solutions to deal with big data. It can be a complex topic, and a lack of understanding can lead organizations to sign over control to the developers by default.
Our platform is a ready-made data integration solution that can be rolled out with a minimal need for development. The infrastructure for compiling and consolidating your data is already in place, and all you'll have to do is configure the system. It's intuitive and has been made for use by ordinary business professionals, not IT experts.
This means you could save on time and costs while avoiding the mistakes that so commonly occur during the development process – all by using the Cohelion Data Platform.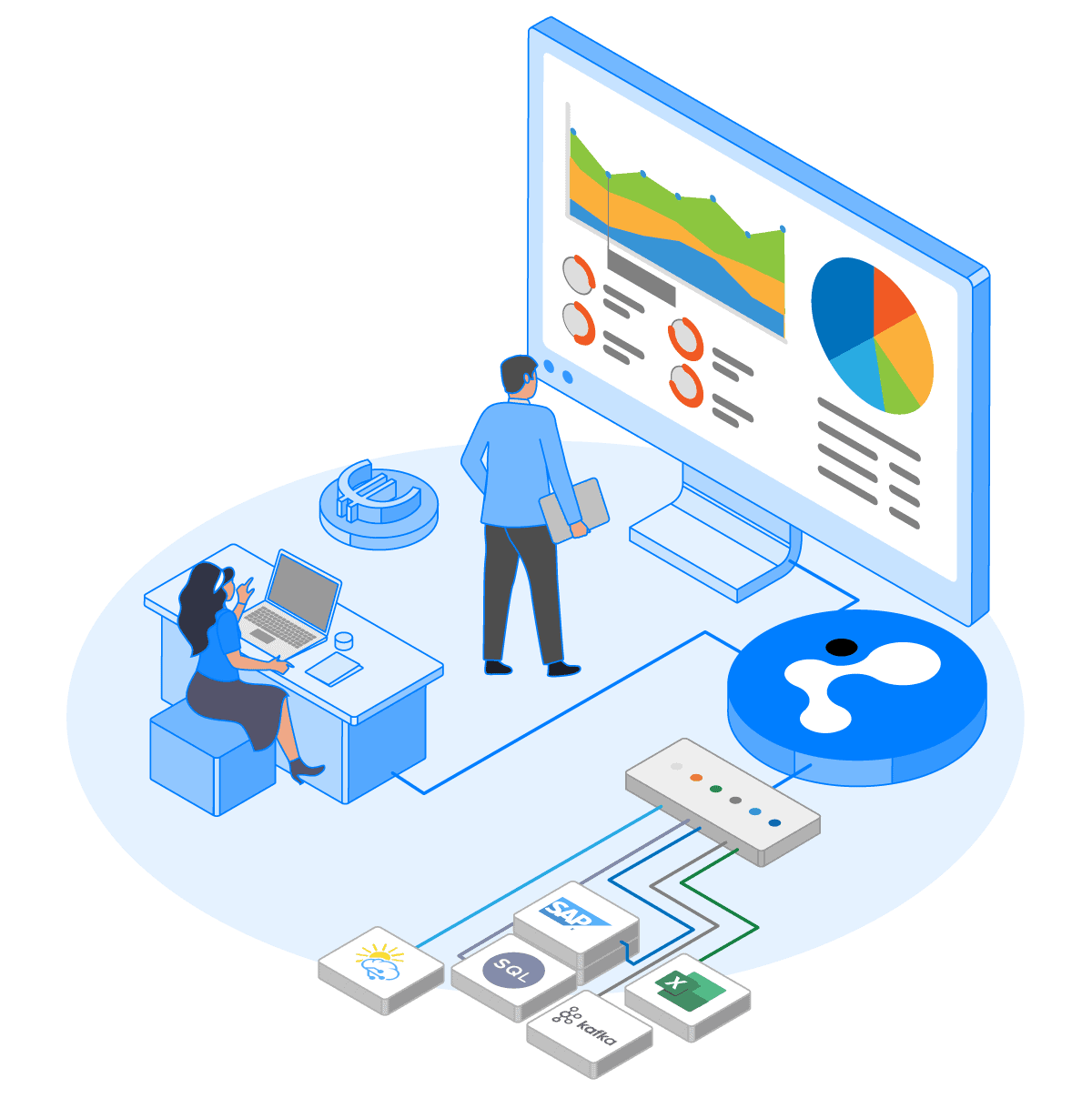 Want to know more about Data Integration?
Let's get in touch!
Contact