ALL-IN-ONE
DATA
PLATFORM
Don't let your valuable data be locked in siloes.
Integrate your company data for actionable business decisions.
See it in action!
The Cohelion Data Platform is an all-in-one data warehouse factory. It gives your organization full control of your data to support critical business decisions.
Easily collect, integrate, and manage data from every department's application into a single platform. Access it any time without any coding or IT knowledge.
Data integration made easy

Manage and maintain every department's data in one platform with no coding needed.

Fast and smooth implementation

Start receiving valuable business intelligence without disrupting your existing IT infrastructure or applications.

Improve your data quality

Built-in tools assure your data is more complete, up to date, and accurate.
An in-depth analysis
Author and leading data & analytics expert Rick van der Lans reviews the Cohelion Data Platform:
"Data warehousing worked well for the past 25 years but is not not perfect. The Cohelion Data Platform has a new approach that solves most of the drawbacks. The Master-Data driven approach covers the entire path that data typically travels in a data warehouse environment; from source data to consumable data"
Get the whitepaper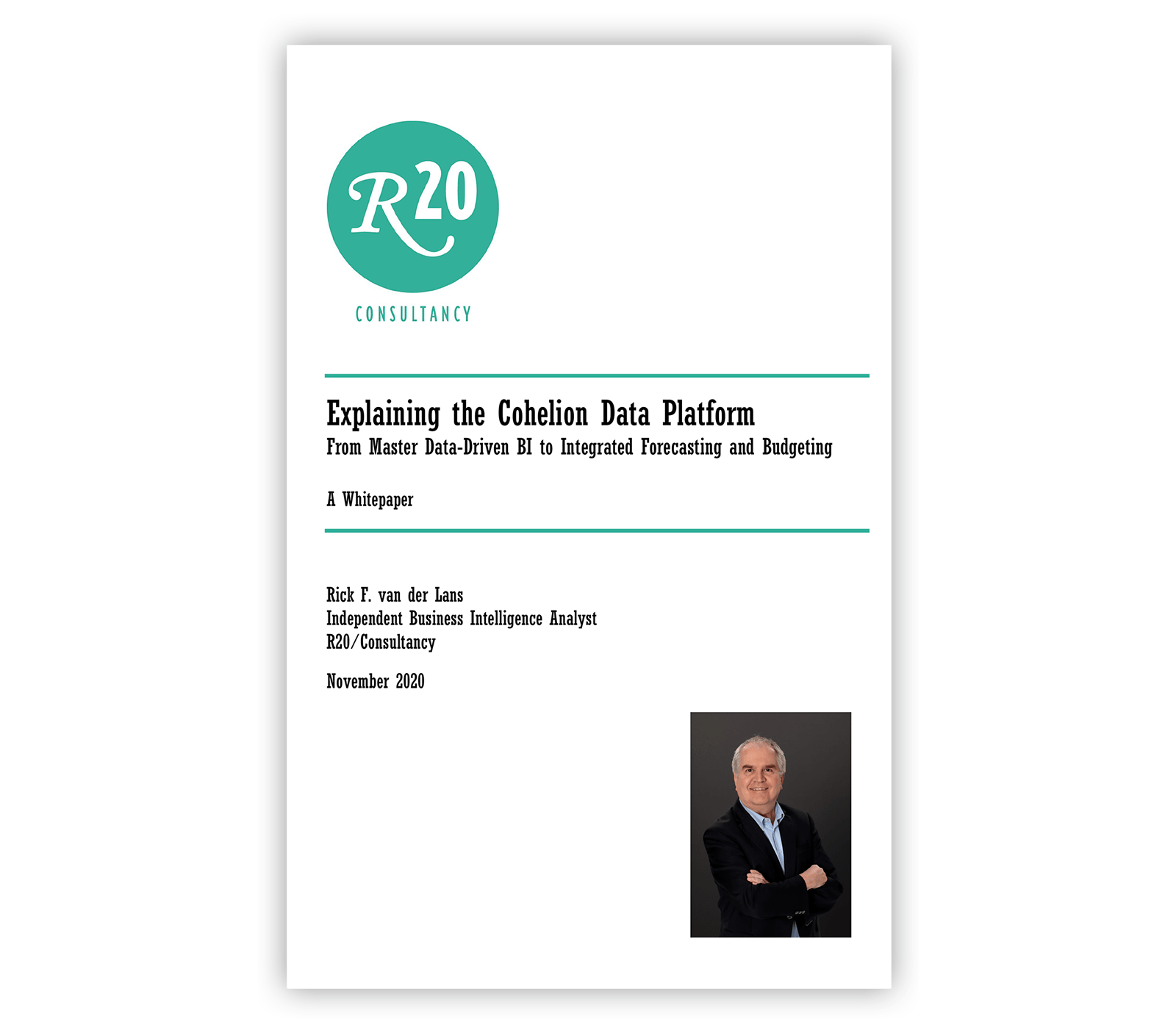 See Cohelion in action
Schedule a demo with one of our experts to learn how the Cohelion Data Platform helps you get more out of your data.
Request Demo