ALL-IN-ONE
DATA
PLATFORM
Is your valuable data locked in silo's?
Cohelion takes the burden of integrating all your applications and turns your raw data into consumable business data.
See how it works!
Cohelion Data Platform is an all-in-one data warehouse factory. It supports an integrated set of features for data loading, data integration, master data management, along with correcting and entering data by business users. This gives your organization full control of your data to support critical business decisions.
Here's why organizations choose Cohelion
Data integration made easy

Have your HR, operations, sales and IT software integrated and maintain it without any coding.

Fast and smooth implementation

Start receiving valuable BI without disrupting your existing IT infrastructure or enterprise application landscape.

Improve your data quality

Integrated data quality tools assures that your data is more complete, consistent and accurate.
I can report the information faster, and more accurately and all the other departments can act on it.

Read the customer case
The Cohelion data platform is 'the glue' between our different applications and helped us gain immediate access to operational performance data.
Read the customer case
The automated data-quality checks and built-in approval / corrections contribute greatly to the acceptance of the data on all levels in the organisation.
Read the customer case
What experts say about Cohelion
An in-depth review by author & leading data & analytics expert Rick van der Lans
"Data warehousing worked well for the past 25 years but is not not perfect. The Cohelion Data Platform has a new approach that solves most of the drawbacks. The Master-Data driven approach covers the entire path that data typically travels in a data warehouse environment; from source data to consumable data"
Get the whitepaper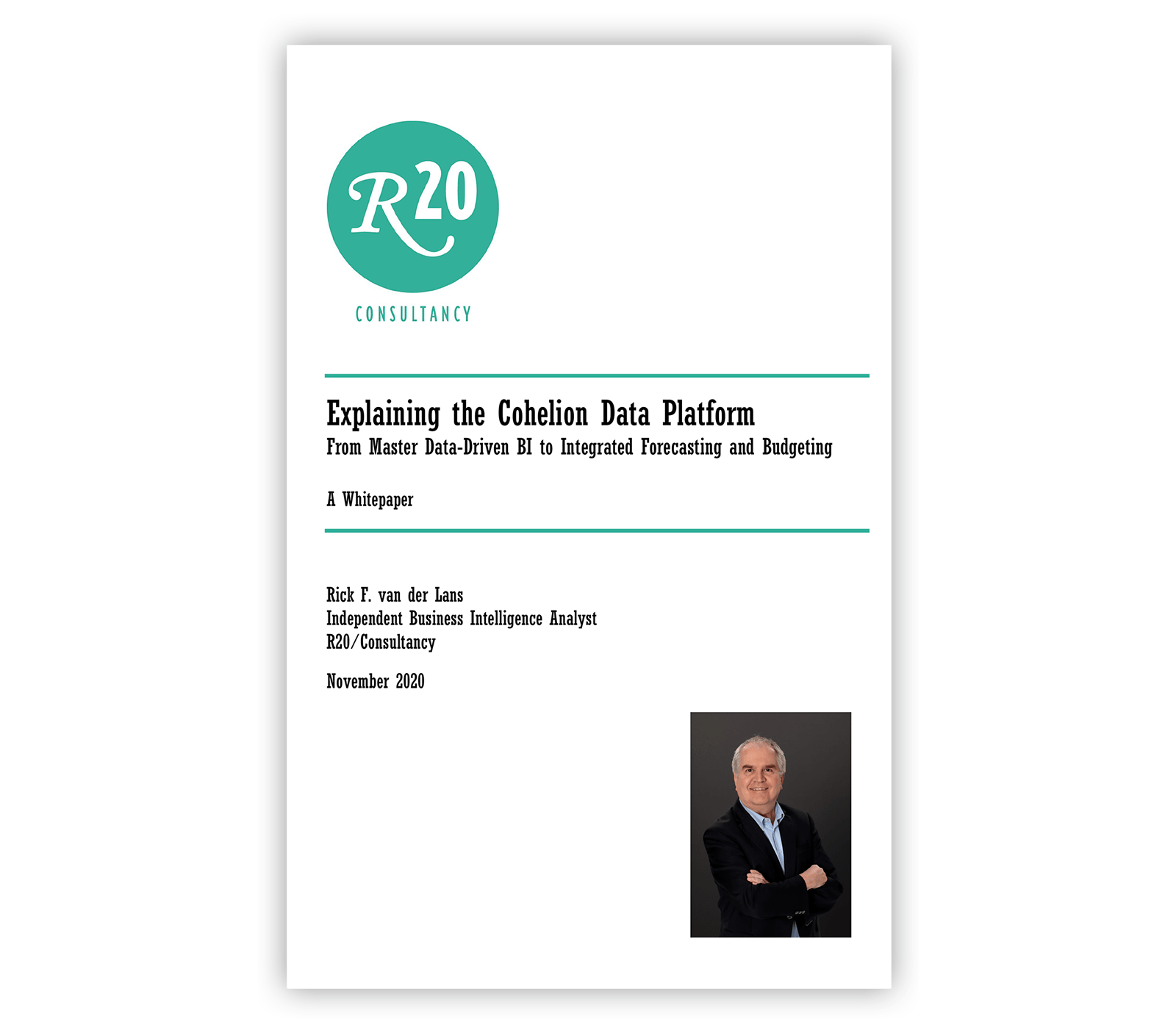 See Cohelion in action ?
Schedule a demo with one of our experts to learn how the Cohelion Data Platform gets more out of your data.
Request demo