Blog
Webinar on Master Data Management
Master Data Management for and by business users
Recently we hosted an informative webinar on the latest developments in Master Data Management with data authority Rick van der Lans. Rick elaborated on the increasing importance of MDM and the latest trends & developments.
Also speaking were Philip Müller, Head of global performance at Swissport and our founder Roeland Krom with a live demo of Cohelion's data platform, lessons learned and a live Q&A.
Watch the recorded webinar and learn more about MDM. Ask your questions or schedule an appointment with one of our data experts.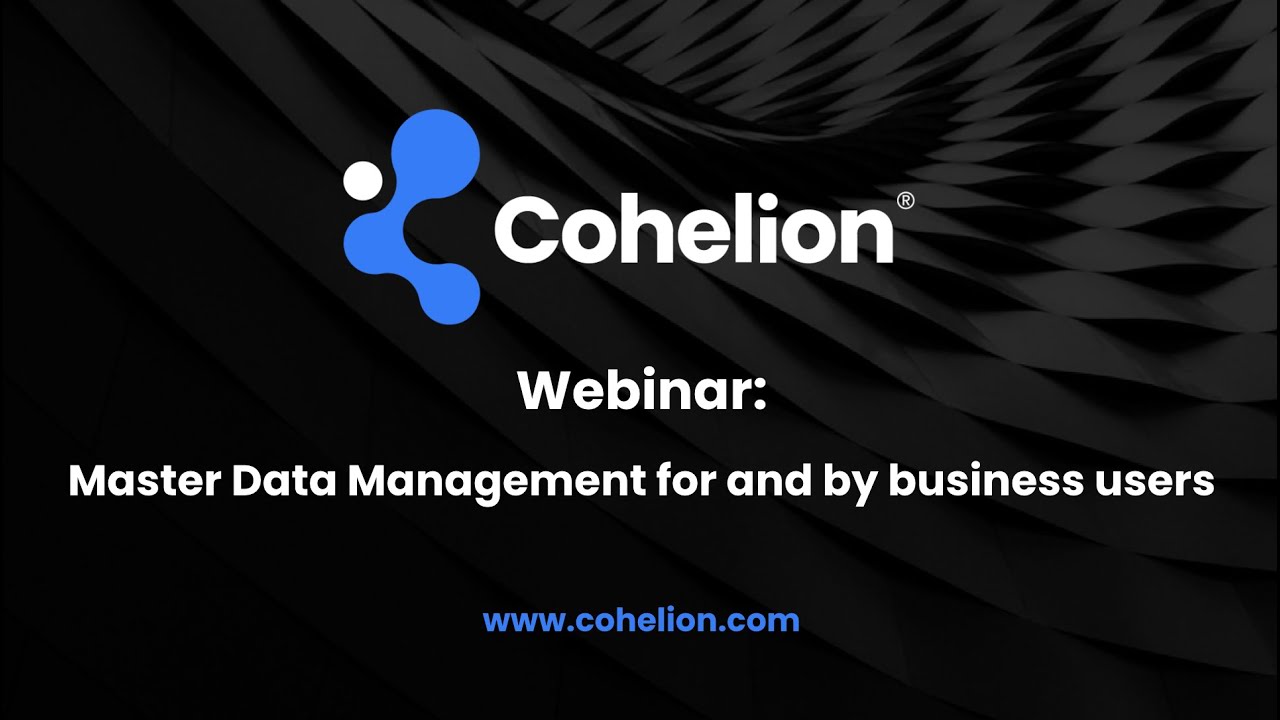 The awareness of high-quality data for organizations has increased due to global digital transformation efforts. Being data-driven now has become a non-negotiable for industry leaders. 
Master Data Management (MDM) helps to increase the data quality level by storing, organizing, managing, and updating crucial master data like customers, products and suppliers.
Watch our webinar with data authority Rick van der Lans and learn more about the latest developments in data, our business-centric MDM approach, and the first-hand experiences of one of our customers.
Topics discussed
Rick van der Lans, Founder of R20/Consultancy BV, explained the importance of MDM for organizations and discussed the latest trends and developments around Master Data Management.
Roeland Krom, Founder of Cohelion, told more about our new business-centric approach to MDM and gave a live demo of the platform with functionalities such as: multi-domain master data, data mapping, creating a golden record, canonical data model and API integration.
Swissport, one of Cohelion's customers, explained more about how they implemented the Cohelion Data Platform and their lessons learned.
Interesting questions were answered during a Q&A with Rick van der Lans and Roeland Krom.