Blog
View the last Webinar on Sustainability by Bexter & Cohelion
On April 21st we hosted our first Sustainability Webinar in collaboration with Bexter, Rebel Group and TOSCA. With our expert panel we discussed how the logistics sector can make a data-driven impact.
Sustainability is becoming more and more important and therefore it's important for organizations to know how they can monitor their sustainability KPI's. Our industry experts will tell you everything you need to know to step up your sustainability with real-life examples.
Missed out? You can still watch the webinar by entering the form below.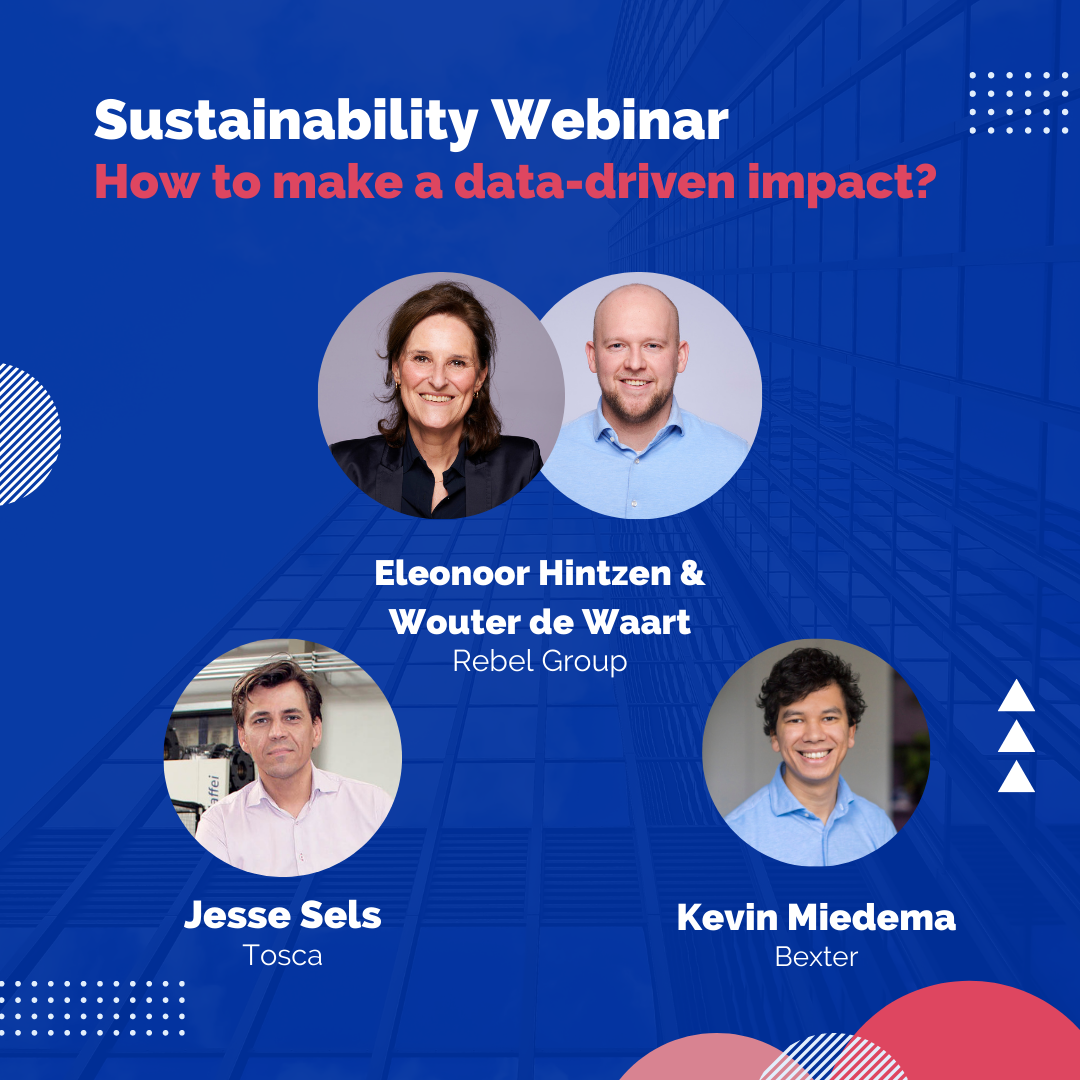 Topics discussed
by our industry experts
Real-life examples and trends and comparing the sustainability of wooden pallet versus plastic.
The trends and regulations that are coming up and how organizations can use data to measure, monitor and improve their environmental footprint.
How Bexter and partner Cohelion are developing new solutions to measure and monitor sustainability KPI's.
If you want to know more about sustainability in the logistics sector or you have other burning data questions, feel free to contact us or you can schedule an appoint with one of our data experts.
Contact