Whitepaper
A new approach to Enterprise Data Warehouses
By Roeland Krom • published December 22, 2020 • last updated July 13, 2022
According to Gartner, almost 70% of enterprise data warehouse projects fail to meet expectations. While the traditional approach has worked well for over 25 years, there are many known drawback to it. Rick van der Lans reviewed our alternative approach on Master-Data-driven BI.
This article will explain what these limitations and drawbacks are and how our platform could serve as a more inventive solution.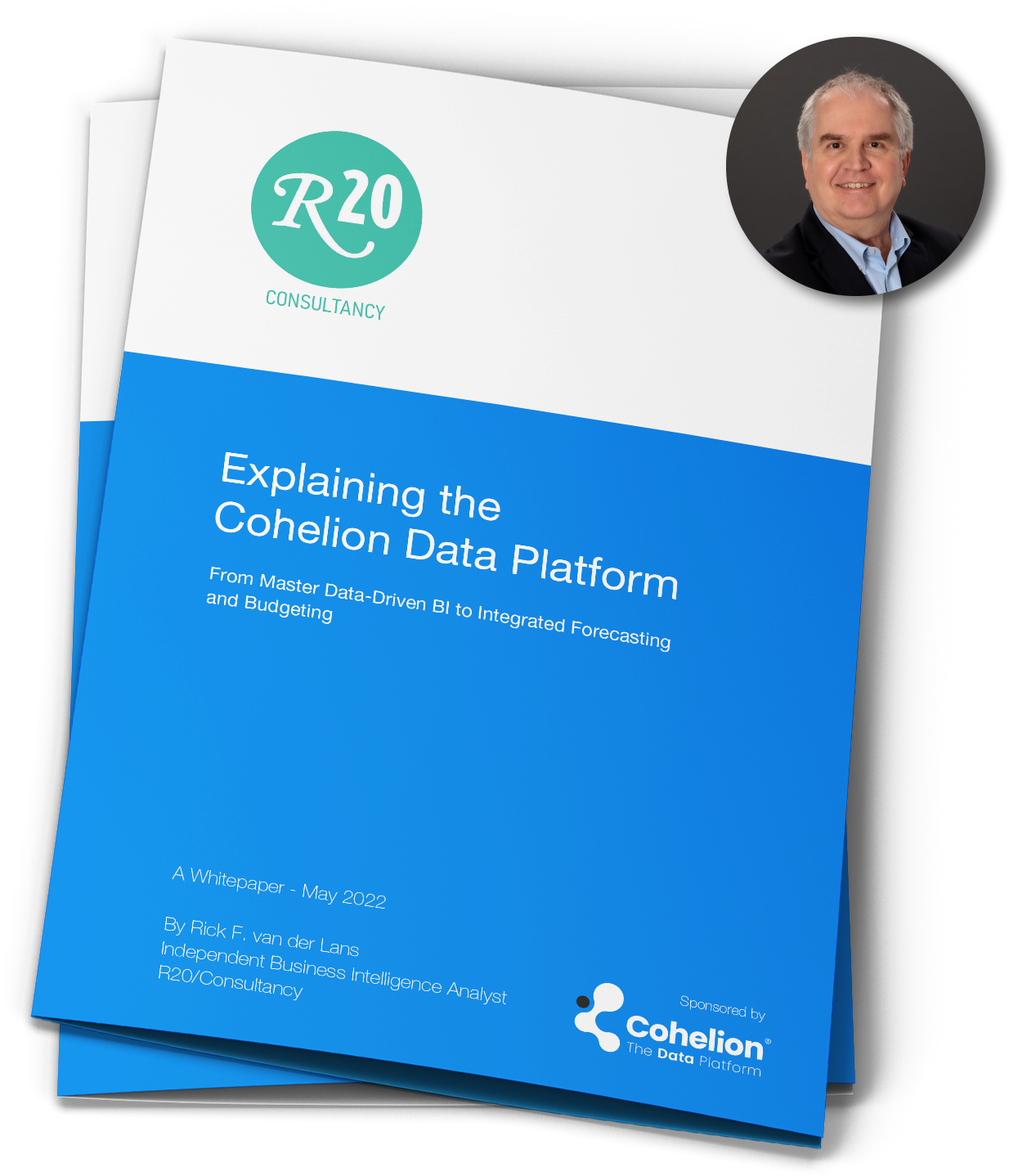 The traditional approach
Generally, many tools are required to develop a full-blown data warehouse environment, including ETL tools, database servers, master data management systems, metadata tools, and data quality tools. This results in numerous projects spending a lot of time integrating the tools themselves along with the time spent on integrating the data from different sources.
Drawbacks of traditional data warehouses
And then still, if everything is connected, two important features for business users are missing. First, if users detect incorrect data themselves, they cannot correct it. To fix the problem, they need to start a complex and time-consuming procedure. This causes users to opt to copy/paste the data from the report to a spreadsheet and correct it there. They then end up working with an ungoverned and unmanageable spreadsheet.
A second missing feature it that users cannot enter data themselves. They can only work with data provided by the data warehouse environment. For example, data managed by applications that cannot export their data, or is only available in spreadsheets, will never show up in the data warehouse. This implies that the business must then rely on an incomplete data set to make decisions.
A fresh new approach
The Cohelion product works differently. Cohelion is like an all-in-one data warehouse factory. As an ordinary factory in which raw materials are processed and assembled into finished products, Cohelion similarly converts raw data to consumable business data. To enable this, it supports an integrated set of features for data loading, data integration, master data management, metadata, data transformations, along with correcting and entering data by business users.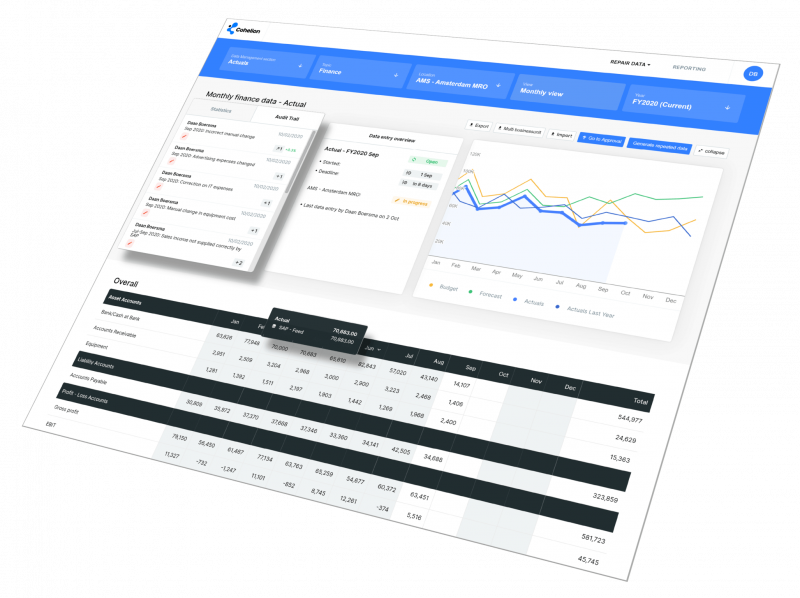 Want to know more?
Let's get in touch!
Contact